2019 FIAF Congress in Lausanne, Switzerland

Calendar of the CCAAA Member Associations' Main Events

2019 FIAF Congress in Lausanne, Switzerland

Calendar of the CCAAA Member Associations' Main Events
Display the events from :
All
AMIA
ARSC
FIAF
FIAT-IFTA
FOCAL
IASA
ICA
IFLA
SEAPAVAA
Number of events listed so far :
7
7
Click HERE to open a new window with a printable version of the list below.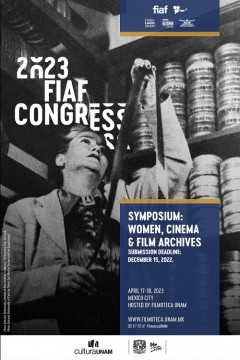 2023 FIAF Congress
16-21 April 2023
Casa del Lago
Mexico City
Mexico
The next FIAF Congress will be hosted by the Filmoteca UNAM and will take place at Casa del Lago in Mexico City from 16-21 April 2023. The title of the symposium, which will take place on 17-18 April 2022, is "Women, Cinema, and Film Archives". The Call for papers of the Symposium is open until 15 December 2022.
Read more ...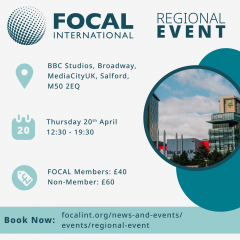 FOCAL International's Regional Event
20 April 2023
BBC Studios, MediaCityUK, Salford
Manchester
England
We are excited to announce FOCAL's Regional Event to be held at BBC Studios in Salford. This event will bring together professionals in the archive industry for an afternoon of engaging panel sessions and networking opportunities. We have an exciting lineup of speakers who will be sharing their insights and expertise on the latest developments and trends in the field.
Read more ...

MEDIA MANAGEMENT SEMINAR 2023
Digital Transformation, Sustainability and Media Archives: Challenges and Opportunities
25-26 May 2023
Dublin City University, All Hallows Campus
Dublin
Ireland
RTÉ, together with the FIAT/IFTA Media Management Commission, invite you to the 11th edition of FIAT/IFTA's "Changing Sceneries, Changing Roles" Seminars, focusing on media management, metadata, rights, new emerging technologies and changing skillsets.
Read more ...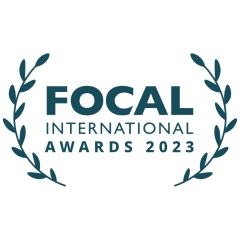 FOCAL International Awards 2023
15 June 2023
Grand Connaught Rooms,London WC2B 5DA
London
England
The FOCAL International Awards is an event that has been created to celebrate the exceptional use of archival footage and its significant contributions to the creative and cultural industries. From inspiring documentaries to heartwarming commercials, the use of archival footage has the power to evoke emotions, bring stories to life, and connect with audiences in an instant.
Read more ...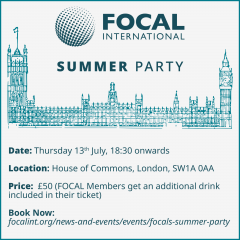 FOCAL International's Summer Party
13 July 2023
House of Commons, London, SW1A 0AA
London
England
We would like to extend a warm invitation to you for an unforgettable summer party at the Terrace Pavilion, situated at the iconic House of Commons. FOCAL is hosting this event, providing an ideal opportunity to enjoy a memorable evening with friends, colleagues, clients, and new connections.
Read more ...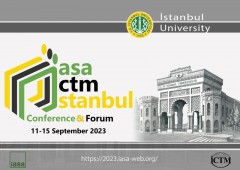 54th IASA CONFERENCE & 4th ICTM FORUM
Collaborating to preserve and safeguard audiovisual and related heritage
11-15 September 2023
Beyazıt, 34452 Fatih/İstanbul, Türkiye
İstanbul, Türkiye
Türkiye
The International Association of Sound and Audiovisual Archives (IASA) and International Council for Traditional Music (ICTM) invite you to participate in a joint event to be held from 11-15 September, 2023 at the Istanbul University in Istanbul, Türkiye.
Read more ...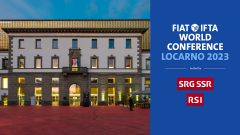 FIAT/IFTA World Conference 2023
17-20 October 2023
PalaCinema
Locarno
Switzerland
The FIAT/IFTA World Conference 2023 will take place in Locarno, Switzerland, from the 18th of October to the 20th of October, with a pre-conference day on the 17th of October with workshops and commission meetings.
Don't forget to save the date and join us this year for the first FIAT/IFTA World Conference in Europe since 2019!
Read more ...