2019 FIAF Congress in Lausanne, Switzerland

Calendar of the CCAAA Member Associations' Main Events

2019 FIAF Congress in Lausanne, Switzerland

Calendar of the CCAAA Member Associations' Main Events
Display the events from :
All
AMIA
ARSC
FIAF
FIAT-IFTA
FOCAL
IASA
ICA
IFLA
SEAPAVAA
Number of events listed so far :
3
3
Click HERE to open a new window with a printable version of the list below.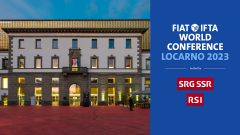 FIAT/IFTA World Conference 2023
17-20 October 2023
PalaCinema
Locarno
Switzerland
The FIAT/IFTA World Conference 2023 will take place in Locarno, Switzerland, from the 18th of October to the 20th of October, with a pre-conference day on the 17th of October with workshops and commission meetings.
Don't forget to save the date and join us this year for the first FIAT/IFTA World Conference in Europe since 2019!
Read more ...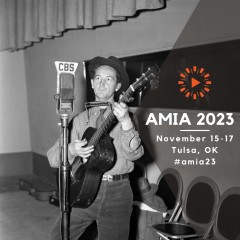 AMIA 2023
AMIA's 2023 Annual Conference
15-17 November 2023
AMIA's Annual Conference brings together media professionals from around the world to address the best ways to preserve and provide access to our media heritage.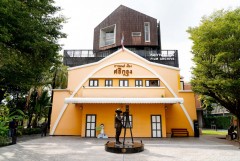 2024 FIAF Congress
21-26 April 2024
Thai Film Archive, 94 Moo 3 Phuttamonthon Sai 5 Road
Salaya District, Phuttamonthon, Nakornpathom
Thailand
The 2024 Congress will be hosted by the Thai Film Archive and will take place in Bangkok from 21 to 26 April 2024. The provisional theme of the symposium is "Film Archiving in the Global South".