2019 FIAF Congress in Lausanne, Switzerland

Calendar of the CCAAA Member Associations' Main Events

2019 FIAF Congress in Lausanne, Switzerland

Calendar of the CCAAA Member Associations' Main Events
Display the events from :
All
AMIA
ARSC
FIAF
FIAT-IFTA
FOCAL
IASA
ICA
IFLA
SEAPAVAA
Number of events listed so far :
3
3
Click HERE to open a new window with a printable version of the list below.

2022 FIAF Congress
26-30 April 2022
National Film Institute Hungary - Film Archive
Budapest
Hungary
We are pleased to announce that the next FIAF Congress, organized by the National Film Institute Hungary – Film Archive, is scheduled to take place in Budapest, Hungary, from 26-30 April 2022. The provisional title of the symposium is "The Visible Archive: Archiving, processing, digitizing,restoring and sharing non-feature film collections".
Read more ...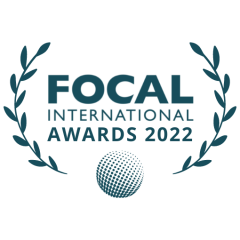 FOCAL International Awards 2022
23 June 2022
The FOCAL International Awards, which are heading into their 19th year, celebrates the achievements in the use of footage across a variety of genres and media platforms. The Awards also recognise the exceptional work of the archive researchers, archive producers and the accomplishments in the restoration work of film and television.
Read more ...

SEAPAVAA's 26th Conference
19-21 July 2022
It has been a fervent hope of everyone that we would be able to meet in person in 2022. However, with the continued development of the pandemic situation, bringing with it evolving travel restrictions and differing quarantine protocols, the SEAPAVAA concluded that it is prudent and realistic for SEAPAVAA's 26th Conference to be held virtually from 19 – 21 July 2022.
Read more ...