70th FIAF Congress in Skopje, Macedonia, 2014
Past Events Calendar


70th FIAF Congress in Skopje, Macedonia, 2014
Past Events Calendar

Display the events from :
All
AMIA
ARSC
FIAF
FIAT-IFTA
FOCAL
IASA
ICA
IFLA
SEAPAVAA
Number of events listed so far :
13
13
Click HERE to open a new window with a printable version of the list below.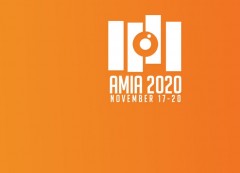 AMIA 2020 Online
AMIA's 30th Anniversary Conference
17-20 November 2020
AMIA's Annual Conference brings together media professionals from around the world to address the best ways to preserve and provide access to our media heritage.

More than 650 professionals representing the world's major media institutions gather each year for AMIA's annual conference.
Read more ...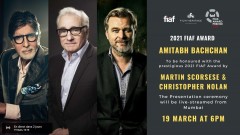 2021 FIAF Award Presentation Ceremony
19 March 2021
Amitabh Bachchan will be presented with the 2021 FIAF Award on 19 March. The Presentation ceremony will be live-streamed from Mumbai on 19 March at 6pm (India standard time - for the time where you are, check this). You can access the live stream of the event from the home page of the FIAF website, or direcly on YouTube. The event will feature former FIAF Award recipients Martin Scorsese and Christopher Nolan.
Read more ...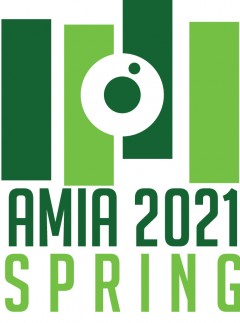 AMIA 2021 Spring Conference: Online
13-16 April 2021
As we've all attended more virtual events this year, one of the biggest lessons we've learned is that our in-person schedule doesn't always translate well into a virtual event. It's not uncommon at AMIA to start at 8am and leave our last event after 10pm – it's a hard schedule to follow in front of a screen!
Read more ...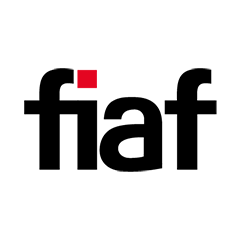 FIAF General Assembly, Executyive Committee Election, and Commissions' Workshops
21-23 April 2021
More details about these events will follow shortly.

ARSC 55th Annual Conference 2021
13-15 May 2021
ARSC's 55th Annual Conference will be virtual!
ARSC is pleased to announce that it will host a virtual conference, May 13-15, 2021.
The virtual conference will include live presentations in an online conference platform, and recorded presentations made available for on-demand viewing in the Aviary online platform.
Read more ...

PRESERVATION & MIGRATION SEMINAR 2021
22 June 2021
On June 22 FIAT/IFTA will host a #webinar centred around "Acceptance Criteria in the Context of Massive Migration Processes".
Our speakers, Miroslav Čuljat (Archives Programme Manager at RTE), Charlie Fairall (Videotape Engineering Advisor at the British Film Institute (BFI)) and Bruno Burtre (Business Development Consultant at NOA Archive), will be tackling the subject, providing answers to questions like:
"Knowing that it is impossible to closely examine every single second of every single item, when the archive content is in its digital form, how do we know that it is a true representation of the analogue originals?
Read more ...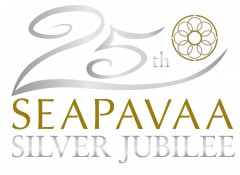 SEAPAVAA's virtual 25th Conference
AV Archiving in Changing Times : Successes, Failures, and Challenges
23-25 June 2021
Greetings from SEAPAVAA!
We are pleased to inform you that the registration is now open for SEAPAVAA's virtual 25th Conference, 23 – 25 June 2021, hosted by Vietnam Film Institute. The registration details, programme & schedule, and other information regarding the virtual conference are available on SEAPAVAA's conference website https://seapavaaconference.com

If interested, kindly register through this link: https://forms.gle/spcoXdszT8duPrBYA
Attendance at the virtual 25th conference is limited. Successful registrants will receive the link to their selected Zoom webinar room by 21 June 2021.
Other interested attendees may also tune in to the live stream of the virtual conference on SEAPAVAA's Facebook page https://www.facebook.com/seapavaa
The deadline for registration for the virtual 25th conference is 20 June 2021.
For inquiries, please contact the SEAPAVAA Secretariat (secretariat@seapavaa.net / secretarygeneral@seapavaa.net).
Read more ...

FOCAL International Awards 2021
24 June 2021
The FOCAL International Awards, now in their 18th year, winners will be announced in a virtual programme streamed across FOCAL's Vimeo, Facebook and YouTube channels hosted by Jo Caulfield, a stand-up comedian, presenter, and comedy writer who has worked with the biggest names and shows in British comedy.
Read more ...

Broadcaster Archives - Online Workshop
Rights to Access
09 September 2021
Broadcaster archives are often rich and deep, with multi-genre collections containing a mix of in-house produced and third party content, and inevitable rights complexities and associated risk considerations.
This workshop will look at the opportunities and challenges facing broadcasters worldwide in providing archive access to a range of stakeholders with different interests – be that creative and commercial re-use by programme makers, filmmakers and journalists, or non-commercial access for the individual: students, academics and the public.
Read more ...

2nd Workshop: Collaborate, Connect, Transform
Challenges and opportunities for Latin American Archives at risk
15 September 2021
Note: This workshop will be in Spanish.

During the first Workshop: Collaborate, Connect, Transform: challenges and opportunities for Latin American Archives at risk held at the IASA-FIAT/IFTA Joint Conference in 2020, showed the passion and commitment of Latin American archivists for the preservation of their audiovisual heritage, as well as the need to establish solid professional networks to build, from the diversity of each country, common solutions for Latin America.
Read more ...

IASA Conference 2021
Closing the gap for a new generation of sound and audiovisual archives
27-30 September 2021
Given the ongoing uncertainties for international travel, IASA's conference will again be held online, from 27th to 30th September 2021. And this year we introduce a new innovation: a series of daily sessions corresponding to different time zones that match our global presence.
Read more ...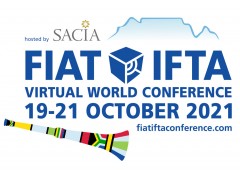 FIAT/IFTA World Conference 2021
19-21 October 2021
After analyzing the global evolution of the covid-19 pandemic, FIAT/IFTA has decided to hold the 2021 World Conference in a virtual environment, but…don't worry we will have a chance to meet in Cape Town in 2022!
We are fully aware that a digital conference does not create the same experience as a live meeting, but it also significantly lowers the threshold for greater participation.
Read more ...