70th FIAF Congress in Skopje, Macedonia, 2014
Past Events Calendar


70th FIAF Congress in Skopje, Macedonia, 2014
Past Events Calendar

Display the events from :
All
AMIA
ARSC
FIAF
FIAT-IFTA
FOCAL
IASA
ICA
IFLA
SEAPAVAA
Number of events listed so far :
3
3
Click HERE to open a new window with a printable version of the list below.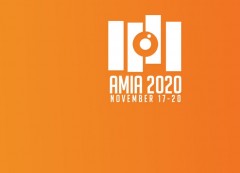 AMIA 2020 Online
AMIA's 30th Anniversary Conference
17-20 November 2020
AMIA's Annual Conference brings together media professionals from around the world to address the best ways to preserve and provide access to our media heritage.

More than 650 professionals representing the world's major media institutions gather each year for AMIA's annual conference.
Read more ...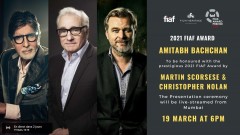 2021 FIAF Award Presentation Ceremony
19 March 2021
Amitabh Bachchan will be presented with the 2021 FIAF Award on 19 March. The Presentation ceremony will be live-streamed from Mumbai on 19 March at 6pm (India standard time - for the time where you are, check this). You can access the live stream of the event from the home page of the FIAF website, or direcly on YouTube. The event will feature former FIAF Award recipients Martin Scorsese and Christopher Nolan.
Read more ...